Family Activity for Advent
Calling All New Life Lutheran Sunday School & Youth Parents & those of us who are Young at Heart!!!
We, the Family Life & Social Concerns committee, are looking for your help!
Due to Covid-19, we cannot do our annual community cookie delivery, so we are looking at mailing out hearts with messages to our community and congregation.
During these challenging and stress filled times we feel everyone could use a virtual hug and reminder that they are being thought of and remembered.
Posted on this link: heart complete is a heart, please have your child decorate it or decorate it yourself. We know that there are adults who find coloring relaxing. Here's your chance to share your talents! Please write something uplifting on it, whether a favorite Bible verse, or just words of cheer.
We would like the decorated hearts returned to the church by Oct 18th. There is a box inside of the church door to drop them off or you can place it in the offering bucket that's in front of the church during the Sunday morning parking lot worship service. This would be a way that your child can connect, that even something as simple as coloring a picture, is an offering they are giving to our Lord and Savior.
If you're unable to print it off or would like extra sheets, there are copies available just inside the main door of the church if you'd like to grab a few. If we do not reach our goal of 500 colored hearts, our committee will be copying them so that we have enough to mail to all of the Rothsay mailing area. Please feel free to stop by for extras to color!
It's a way to let people know we are here for them and though we may not see each other face to face, we are remembering them in our heart and in our prayers.
If you have any questions please contact,
Joyce Peterson
Text: 218-770-4006
Vacation Bible School 2018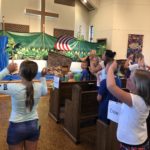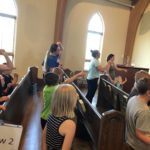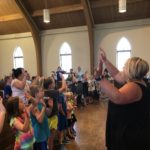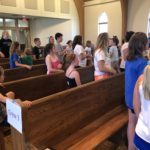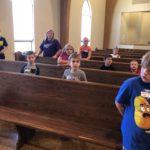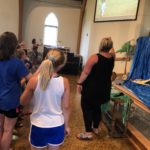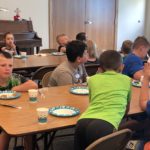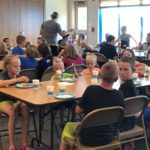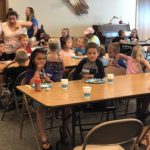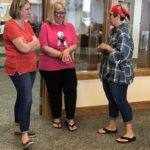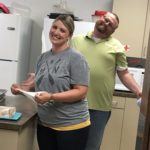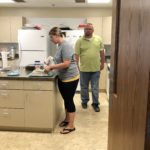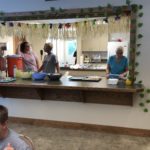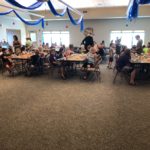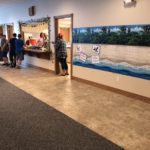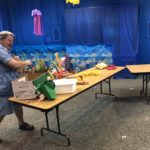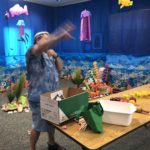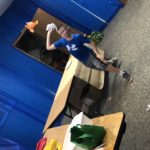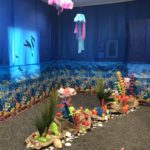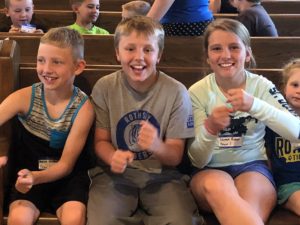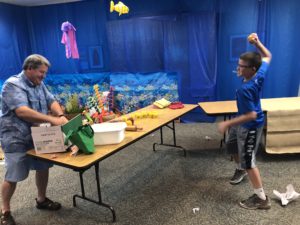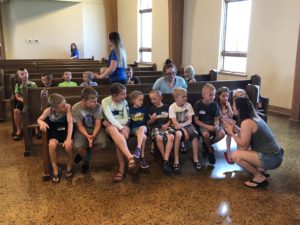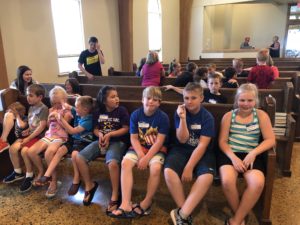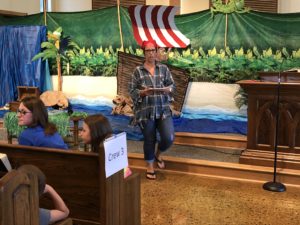 Sunday School Singing in Church